West Moors MAD is the Multi Activity Day organised by West Moors Parish Council, which takes place annually on Fryer Field, West Moors in July.
Pulford Publicity provided the programme for the first event in 2017 and again in 2018. The programmme details the attractions, activities, stalls, special features and list of timings.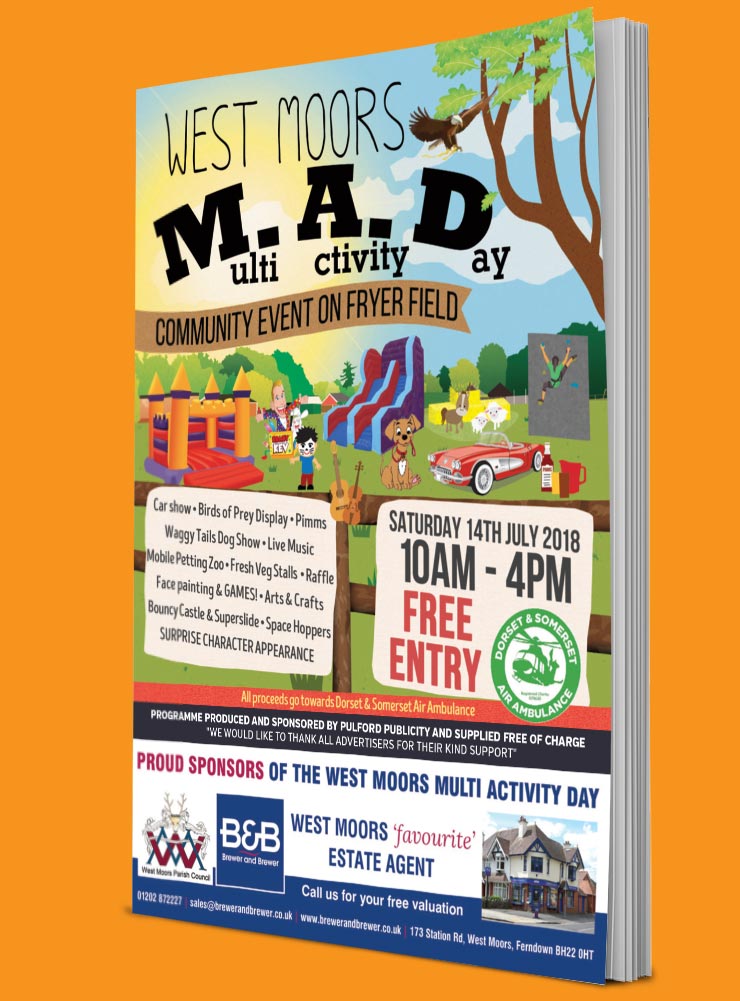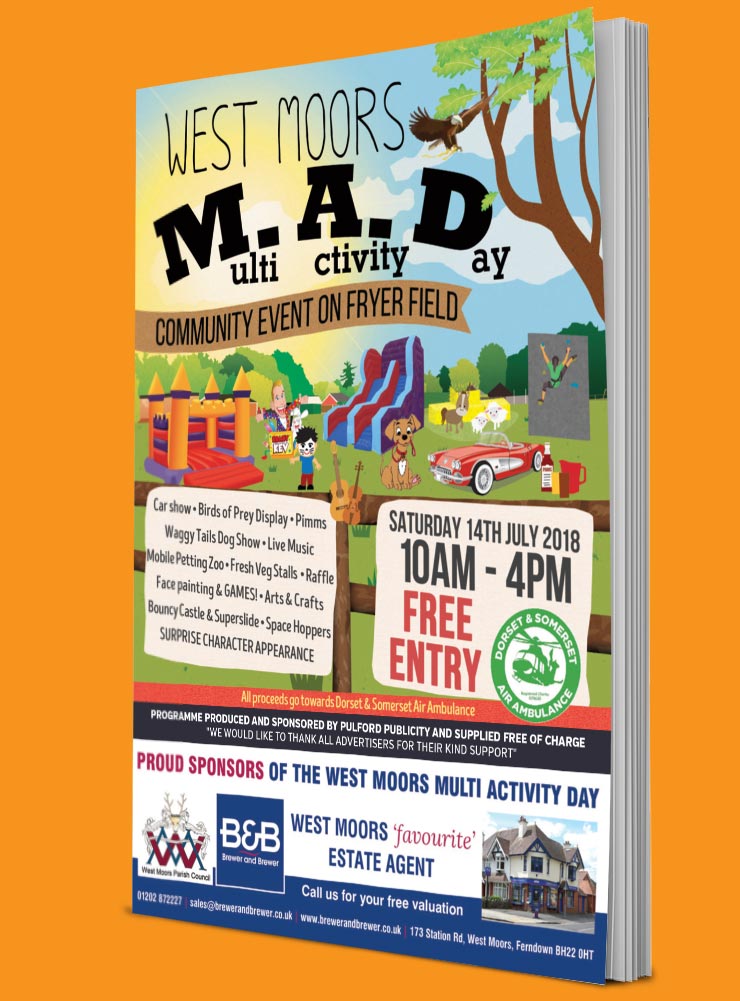 The Jazz By The Sea Festival is held in Bournemouth and Poole once a year. Showcasing all types of jazz over a wide range of concert halls, bars clubs and pubs, Pulford Publicity had been tasked to produce a high quality publication to accompany the festival with a full breakdown of the acts and times, details of the venues, artists and other events happening during the festival.


Pulford Publicity has stuck rigidly to the Jazz By The Sea Festival branding to create a programme that is well-received at the festival and as well as being informative for the general public, it is also a keepsake for the artists included.
share to your favourite social platforms
PULFORD PUBLICITY SOCIAL MEDIA